LINE uses LINE Biz-Solutions to establish a solid
full funnel marketing foundation that can provide
solutions for the myriad challenges facing a business.
About LINE Biz-Solutions
LINE Biz-Solutions offers solutions based on three key services:
LINE Account Connect, LINE Ads Platform, and LINE Sales Promotion.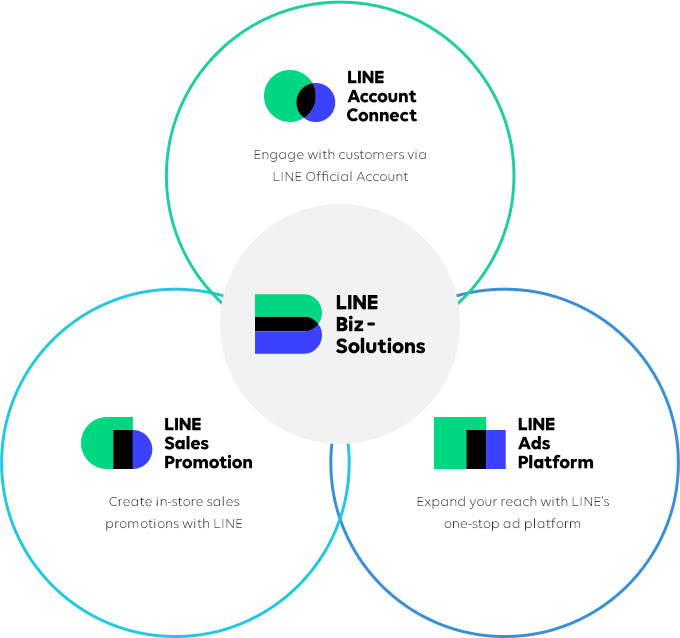 The LINE Biz-Solutions Approach
All three LINE services can be used to effectively bolster customer management efforts, from boosting
purchase intent to increasing brand recognition and awareness.
User-Centric Advantages
LINE Is Used Daily
LINE users tend to open the app whenever they are "between moments" too—be it on their lunch break or during their commute to work or school. With so many people accessing Timeline and Wallet each day, LINE offers businesses multiple contact points to reach existing and potential customers.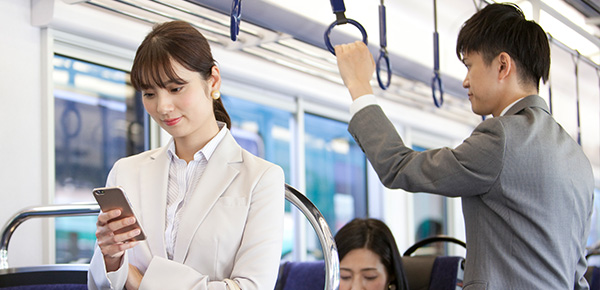 LINE Is Convenient
LINE users can receive coupons and tickets through LINE to use at various stores and other locations. Since LINE is always accessible to them, it serves as an online bridge between businesses and users no matter where they are.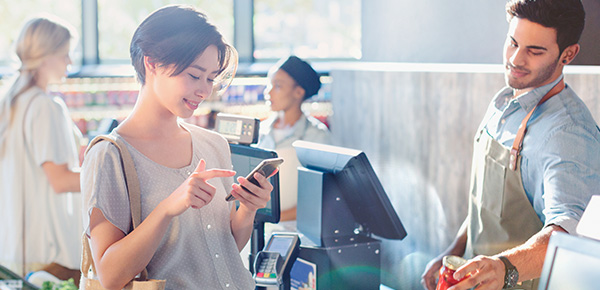 LINE Connects Users
Following the purchase of a product or service, customers can receive useful promotional and other info customized to their unique preferences, including product and service recommendations based on their purchase history.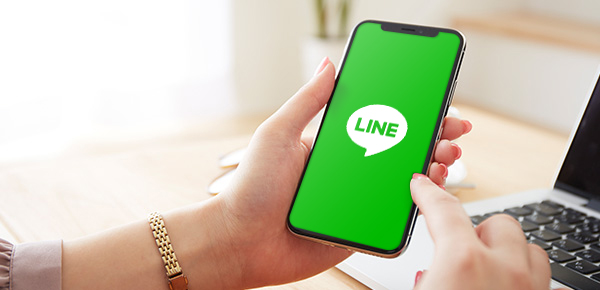 FAQ

Check here to find common questions regarding LINE corporate services.

Got a Question?

Reach out to us and we'll get back to you as soon as we can.