Closing the Distance
Between Businesses and Users
LINE Account Connect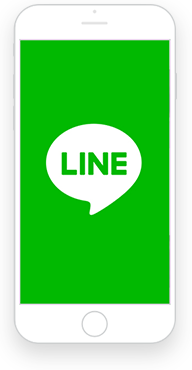 Take advantage of LINE Official Account-based services that connect businesses with users online and offline, while seamlessly blending into people's daily lives through accessible, personalized communications on LINE.
To create LINE Official Account, please see more details. (except for Japan, Taiwan, Thailand, and Indonesia)
About LINE Account Connect
LINE Account Connect provides business solutions by leveraging the benefits of
LINE Official Account to help close the distance between businesses and users.
Combined with stickers and other services, it can also effectively
boost brand recognition and user interaction for your business.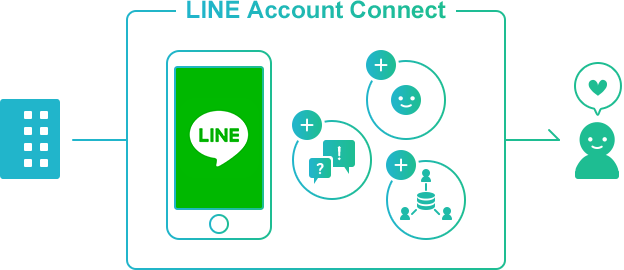 About LINE Official Account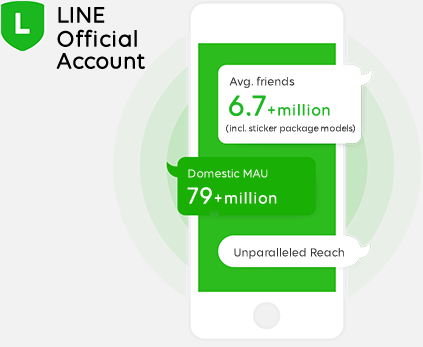 Solutions to build long-term
relationships with customers
This service allows businesses to create their own official accounts on LINE.
More than 450 official accounts representing companies across diverse industries have been established in Japan to date.
This service's biggest strength is its overwhelming reach -more than 79 million domestic monthly active users (MAU).
The average number of friends per account was 6.7 million as of November 30, 2018.
LINE Official Account Advantages
Information to Satisfy Individual Interests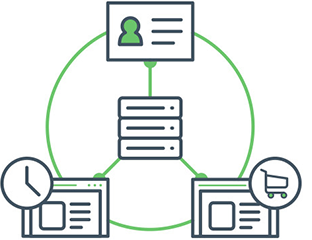 Provide richer customer experiences through
one-to-one communication
By linking LINE's messaging API to your company's system, you can enhance your services through personalized messages and two-way communication with users.
Better Personalized Customer Service
Boost customer satisfaction by offering assistance and support via the familiar LINE platform
Streamline the customer support process by seamlessly performing AI and manned chat support, voice calls, and other methods of communication tailored to each customer's unique needs.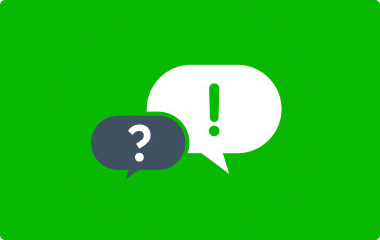 Effective Advertising to Promote Communication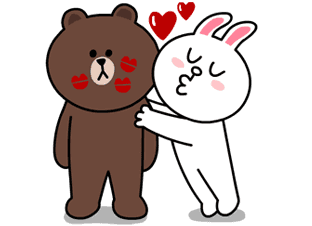 Engage in brand-focused communications
via Timeline and user chats
Encourage users to experience your brand's values and promote that info
by sharing their experiences with their friends and family.
LINE Official Account Subscription Plans
There are three subscription plans available, starting at JPY 0.
Free
Light
Standard
Monthly Fee
Free
JPY 5,000
JPY 15,000
Free Messages
Up to 1,000
Up to 15,000
Up to 45,000
Additional Message Fee
N/A
JPY 5
Up to JPY 3
(Contact us for a detailed estimate)
LINE Official Account Account Types
There are several types of LINE accounts for businesses.
These can be distinguished by icon color.
Type
Overview
Premium
After review by LINE, the account receives an account badge and will appear in searches within the LINE app. Payment and other selected features are also expanded.

Note: LINE affiliation not required for review process.

Verified
Unverified
These are for both individuals and corporations. The basic features are the same as verified accounts, and a Premium ID can be bought to switch to a paid plan.
To learn more about LINE Account Connect,
you can download media kits
from the link below (available in Japanese only).